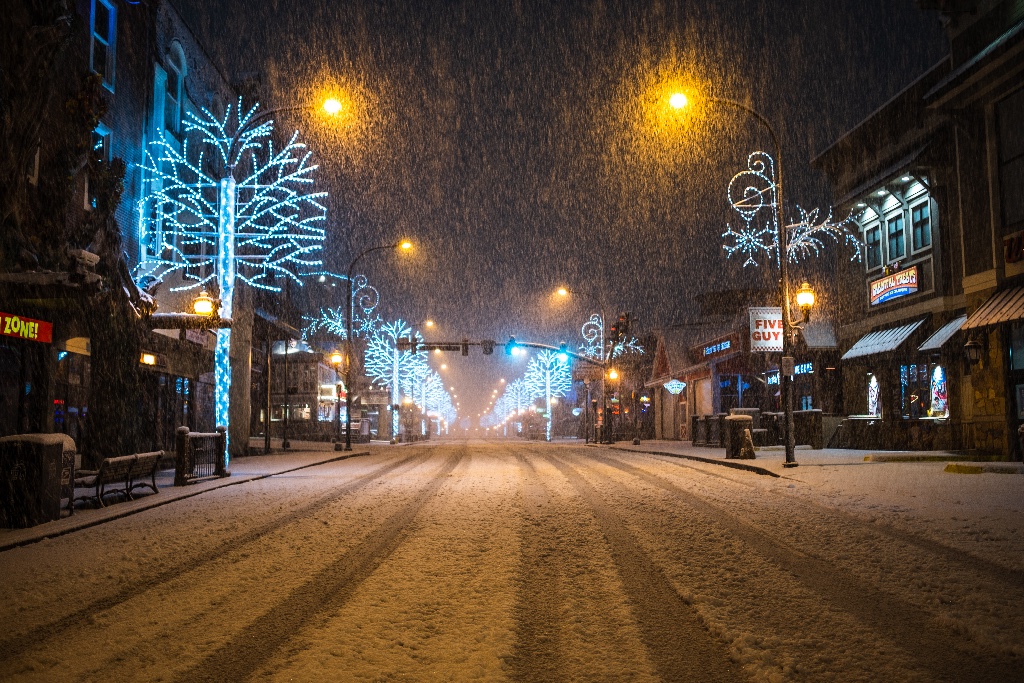 MyRadar
News
—
How the Central U.S. went from Snow to Severe Weather in the Same Week
4/21/2022
In the spring-time, it isn't uncommon for many of us to be confused as to what we need to wear as we head out the door. For much of the United States, just like fall, spring is a time of weather rollercoasters. Each day of the week seems to require a different wardrobe. This is because fall and spring really aren't true seasons –they're better described as transition seasons.
As such, the weather in spring makes more sense when you think of it as a battleground between winter and summer. That's why in the spring, one day you may be able to wear shorts and the next you need a heavy coat. While, this is common for much of the United States, no place experiences weather whiplash quite like the central United States. A land which went from accumulating snow earlier this week, to having severe weather chances today and tomorrow.
How did we go from snowfall to severe weather in such a short amount of time?
Accumulating Snowfall
Looking back in time from Good Friday to this Wednesday, much of the central United States experienced modest snowfalls (Figure 1). Now these kind of snowfalls wouldn't be anything to bat an eye at in the heart of winter; however, these snows occurred in mid-to-late April.
While April snow isn't uncommon –especially for the northern central U.S.– it isn't typical. What made this snow especially atypical was how far south snow was experienced. April snow in Minnesota, not that unprecedented, but a lot of places saw their largest (or one of their largest) snowfalls of the winter season. Places around the Indianapolis metro area saw the second largest snowfall of the season.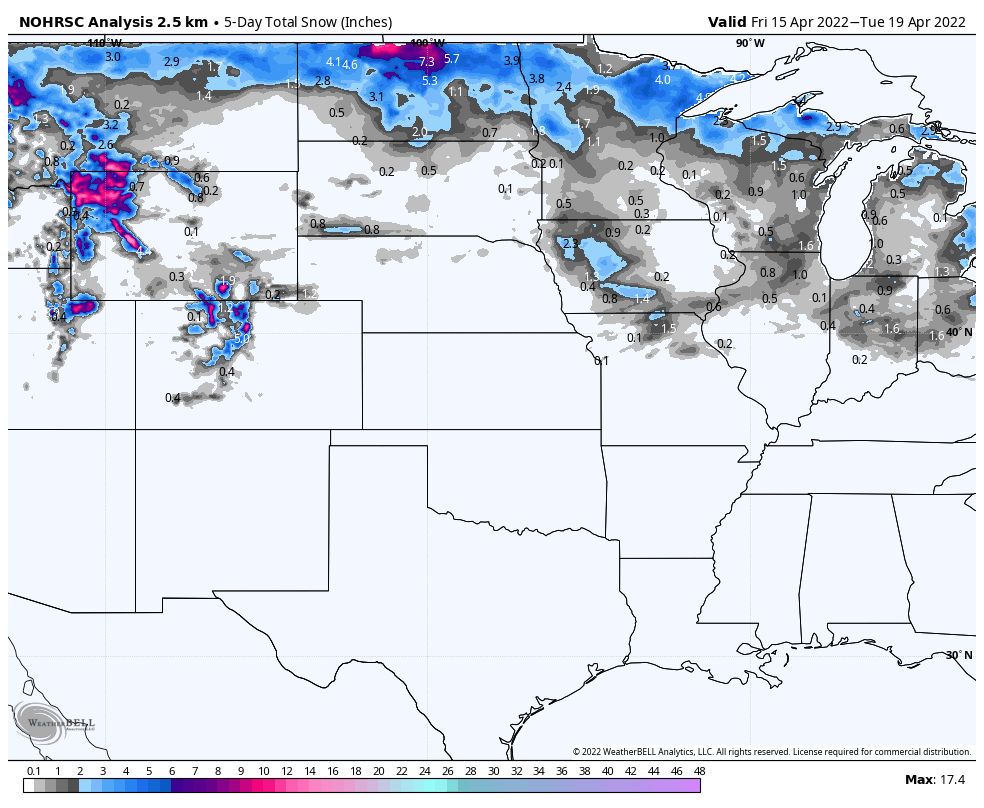 Figure 1: 2.5km Analysis for 5-Day Snowfall for central United States from April 15th to 19th.
It's All About the Patterns
Early This Week
What happened in the atmosphere to cause this widespread April snow then? Plain and simple, the jet stream was oriented perfectly over the central United States to act like a conveyor belt delivering cold Canadian air and served as a favorable track for low pressures (Figure 2). These disturbances were then able to drop wet heavy snow across a lot of the northern half of the central United States. Accumulations ranged from a coating in Missouri and Indiana to in-excess of 10" in North Dakota!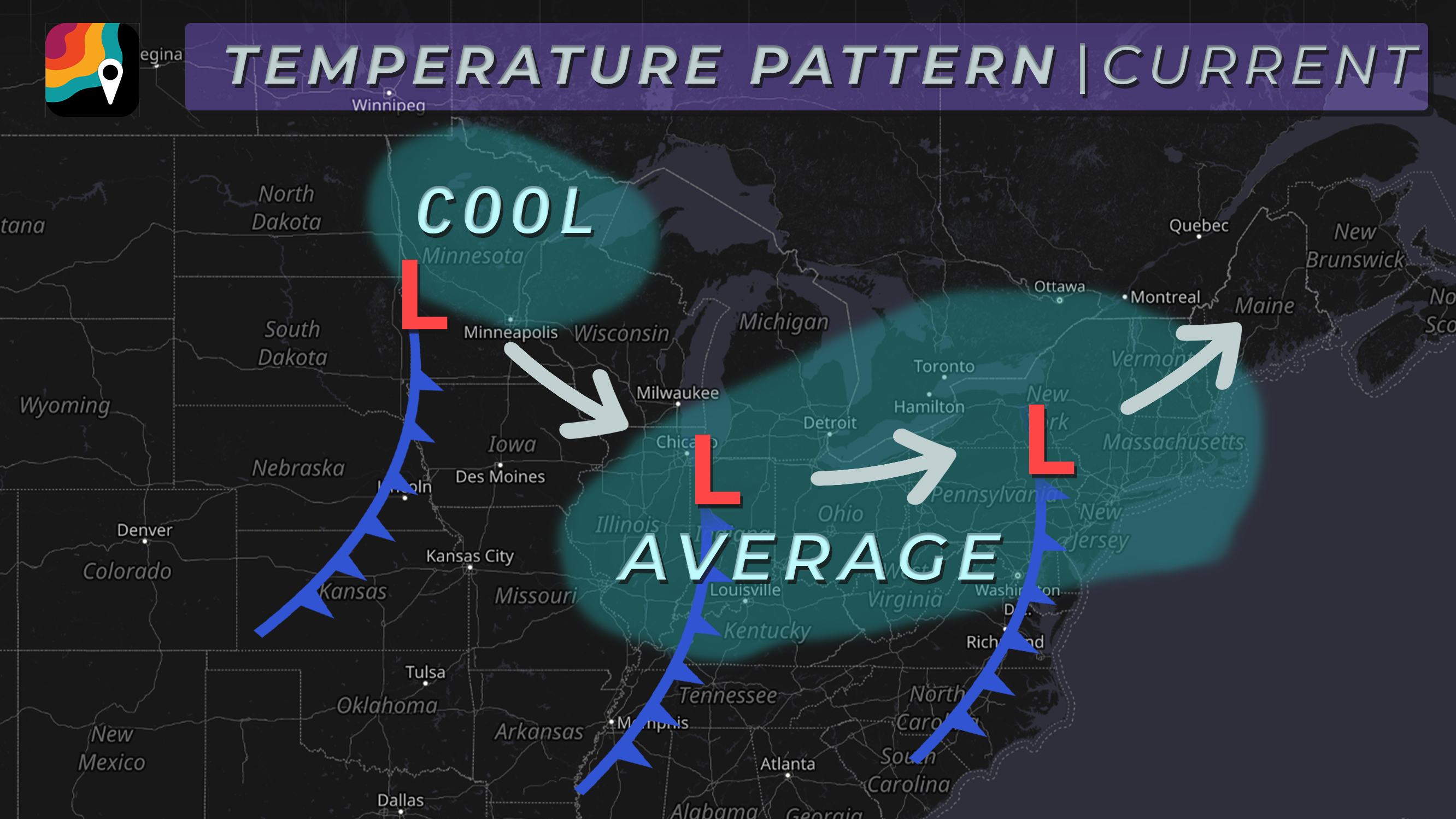 Figure 2
Late This Week
Remember when I discussed spring being a battleground between winter loosing its grip and summer trying to gain dominance? Well, the cold air can't stick around forever without being ousted at some point –especially this late in the spring.

The conditions that favored the jet stream to deliver cold and snowy conditions have weakened. This has allowed a new set-up to take it's place. As we head into the weekend, the central U.S. will see a lot more widespread warmth. This is due to a high pressure positioned over the Mid-Atlantic (Figure 3). Because of the clockwise motion around high pressures, warm air is being funneled from the south into our neck of the woods.

In addition to delivering warm air, the high pressure will also shield us from the jet stream, thus keeping any cold air from reaching us. Unfortunately, this warm moist air ahead of a strong cold front developing (winter's attempt to fight back), is the perfect conditions for the severe weather set-up today (Figure 3).
Figure 3
Refer to this article explaining the ingredients needed for severe weather and why the central United States is a hotspot for these conditions.You may even be able to draw the conclusions yourself as to why this cold dry air marching into a region of unseasonable warmth and moisture acts as an incubator for severe storms.
Wrapping Things Up
Weather whiplash is just a fact of life in the spring time –especially in the central United States. I know its confusing when trying to figure out what you need to wear day-by-day, but just appreciate the beauty of never knowing what to expect! The weather certainly is never boring in our part of the country.
Hopefully the early-week snow didn't make anyone drop their guard. Because from Texas to Minnesota, please be weather aware today and tomorrow. Keep and eye out for severe storms and refer to your local media outlets for the latest on what you can expect where you live!