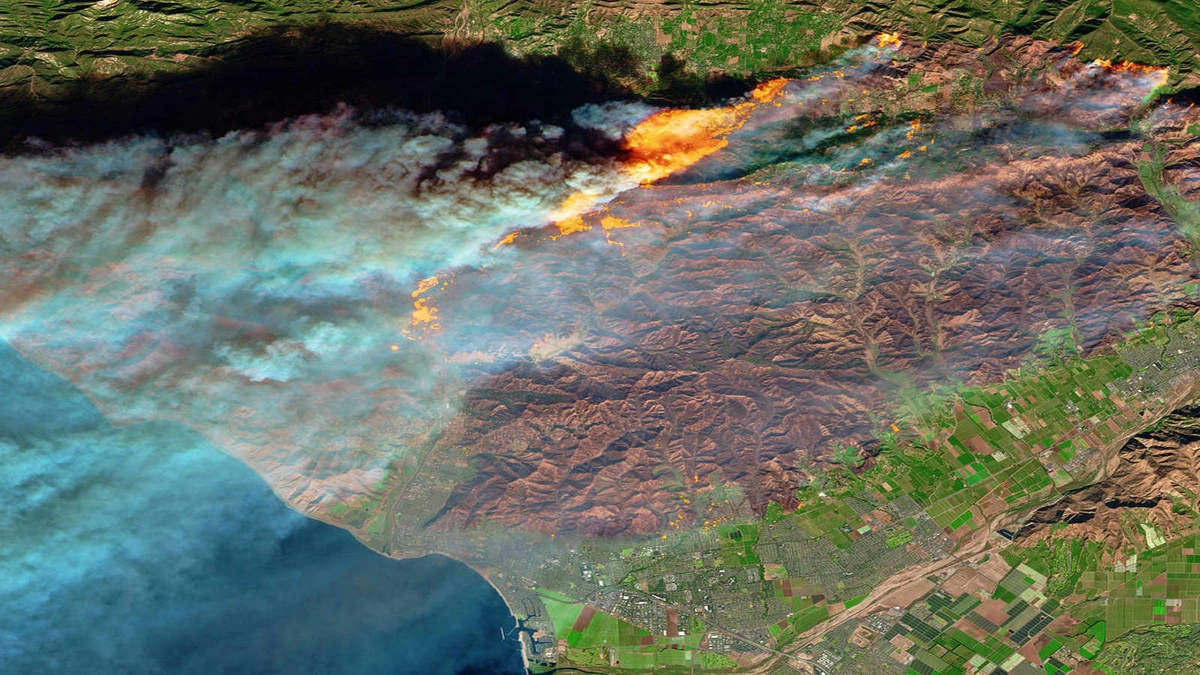 MyRadar
News
—
MyRadar Secures Two Year NOAA Grant for Satellite-based Wildfire Detection, Mitigation and Prevention
8/16/2023
ORLANDO, Fla. and PORTLAND, Ore., Aug. 16, 2023 (GLOBE NEWSWIRE) -- MyRadar, a leading provider of weather and environmental data, has been awarded a National Oceanic and Atmospheric NOAA SBIR Phase II grant for its Orbital Wildfire Resilience (OWR) project. The grant award builds on the successful completion of the NOAA SBIR Phase I project. This ground-breaking initiative aims to boost resilience against wildfires using MyRadar's compact satellite technology, Artificial Intelligence (AI), and its widespread information distribution platform with the popular MyRadar app.
As a NOAA Weather-Ready Nation (WRN) Ambassador, MyRadar will further accelerate the research and development (R&D) for advanced space-based hardware and software to mitigate the impact of wildfires. Wildfires pose an increasing risk that challenges the resilience of the American public and economy, and often result in the tragic loss of human lives, as seen recently on the Hawaiian island of Maui. The R&D undertaken in the OWR project will bolster the availability of new hazard alert products for consumers, enterprise organizations and government institutions through the MyRadar app, made possible by the creation of satellite data products that address gaps in existing hazard detection. The alerting aspects, specifically, will help provide earlier and more timely warnings to help save lives.
The Phase II mission will be an orbital demonstration of multi-sensor data capture and downlink, AI-assisted alerting, and training dataset generation, and includes building and launching two pathfinder satellites that will represent the first two commercial satellites in the company's HORIS constellation. An acronym for Hyperspectral Orbital Remote Imaging Spectrometer, the 1U (10cm3) "smallsat" flight models will collect orbital training data to refine the AI detection and alerting models.
"Phase II builds on the lab, field, and space testing the team has already completed, and the primary science mission will be to collect training data from low Earth orbit (LEO) for the larger constellation's AI systems," says MyRadar Chief Scientist & CTO, Dr. Sarvesh Garimella, who is the mission's Principal Investigator.
The award highlights NOAA's efforts to build public/private partnerships to encourage innovation in technological advancements that benefit the American public, and helps fuel a significant step in MyRadar's ongoing R&D towards enhancing its alerting, forecasting, and satellite imagery capabilities. The full HORIS constellation will consist of 150 satellites that will orbit the planet and trigger low-latency alerts for wildfire mitigation, among a slew of other satellite-based products. All HORIS satellite data products and alerts will be available from within the MyRadar app and will offer global coverage.
For more information about the OWR project or other MyRadar initiatives, contact space@myradar.com. For more information about the NOAA WRN program visit https://www.weather.gov/wrn/.
For more information on the NOAA:
Web: http://techpartnerships.noaa.gov
Social media: LinkedIn | Twitter @NOAAinnovate
About MyRadar: MyRadar is a popular weather and environmental information app, and is available for iOS, Android, Windows, Android TV, and soon Apple CarPlay, Android Auto, and Android Automotive. In the app store since 2008, the app has been downloaded over 45 million times, and has been keeping the world informed of severe weather, tropical storms, earthquakes, wildfires and more for over 10 years. ACME AtronOmatic, LLC, the makers of MyRadar, has development offices in Portland, Oregon, and Orlando, Florida. For more information visit: https://myradar.com
Contact:
Michelle Kafka
M: +13212986915
Email: michelle@kafkamediagroup.com