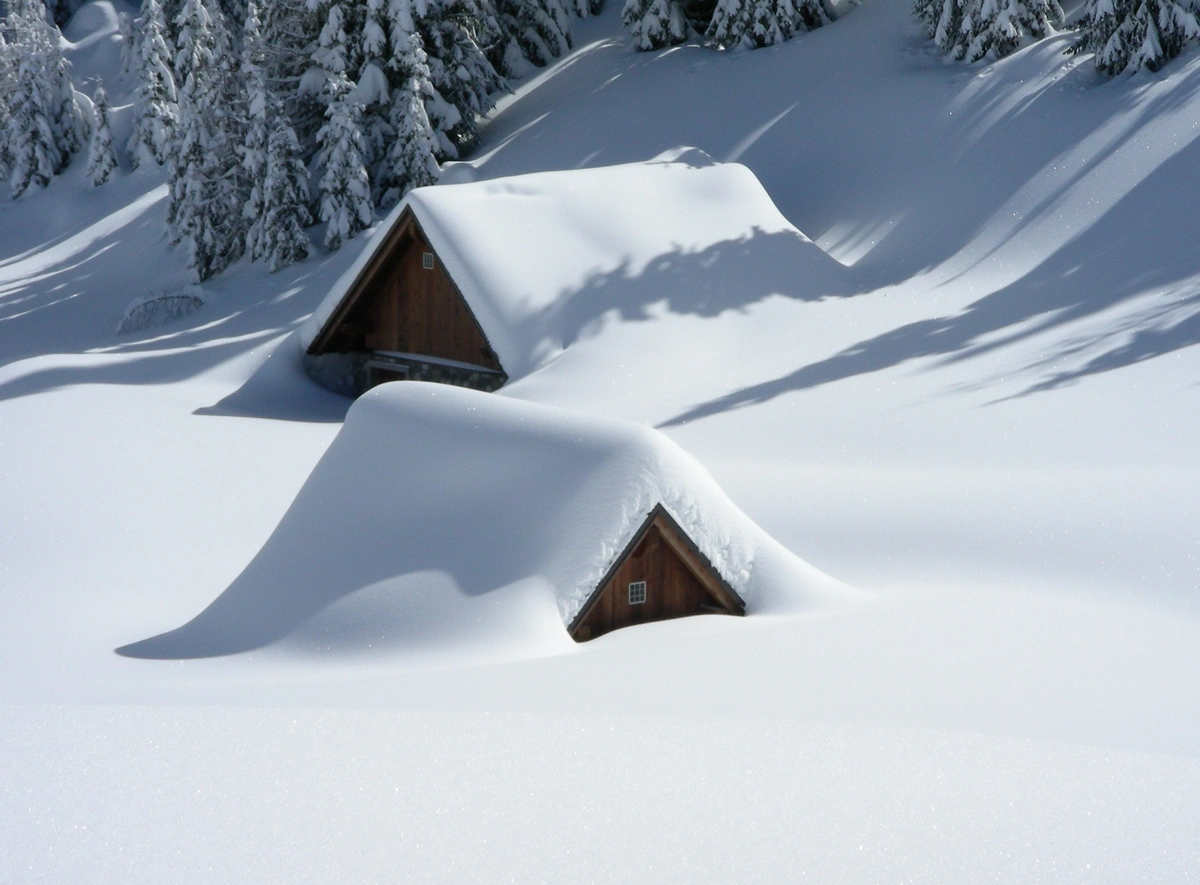 MyRadar
News
—
An Event To Remember: Significant Snowfall Totals in the Great Lakes
11/22/2022
(MYRADAR)– After nearly a week of historic levels of snow, the skies are beginning to clear around the Great Lakes region. According to the National Weather Service (NWS) Weather Prediction Center, the highest recorded snowfall amount was 80 inches, or 6 1/2 ft, in Erie County, NY. That is taller than most people! Across the Great Lakes region, people experienced significant snowfall accumulations. While records are still being evaluated by the NWS, the event was undoubtedly one to remember.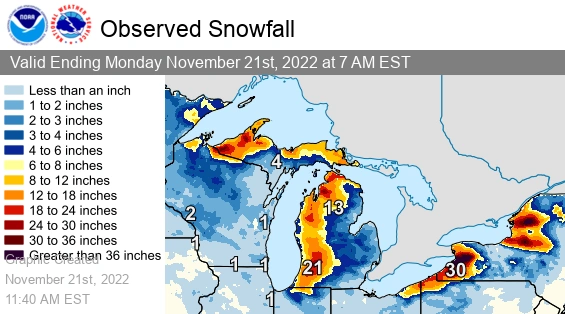 Final snowfall amounts by the NWS Weather Prediction Center throughout the lake effect snow event. The lake-effect snowstorm lasted from Wednesday, November 16th through Monday, November 21st.
Why did some areas around the Great Lakes receive more snowfall than their neighbors? As explained by Matthew Cappucci, lake effect snow can depend on several factors, including wind direction. More generally, lake effect snow occurs when cold air, often originating from Canada, moves across the open waters of the Great Lakes. As the cold air passes over the unfrozen and relatively warm waters of the Great Lakes, warmth and moisture are transferred into the lowest portion of the atmosphere. The air rises, clouds form and grow into narrow band that produces impressive of snowfall accumulations.
The following are some memorable tweets, images, and videos from the event. Tweet at us at @MyRadarWx or connect with us through Facebook. We'd love to share your images, videos, and snowfall reports to our audience!
Overnight here at the NWS Buffalo office saw 17.2 inches of snow. Adding this to the 13.0 inches that fell Thursday night into Friday morning we now have a storm total of 30.2 inches! Here is a picture of our parking lot this morning... pic.twitter.com/E7InkWYcI4

— NWS Buffalo (@NWSBUFFALO) November 19, 2022
❄️ne Bills Drive.#GoBills | #BillsMafia pic.twitter.com/DsMRPmxtul

— Buffalo Bills (@BuffaloBills) November 18, 2022
Wow. Seven hours of off-and-on lightning in Buffalo.

One of the most prolific thundersnow events I've ever seen. pic.twitter.com/DNgqKCtJ24

— Dakota Smith (@weatherdak) November 18, 2022